Predictions for 2014: Supply Will Struggle to Keep Up with Demand
Posted: 07 Jan 2014 04:00 AM PST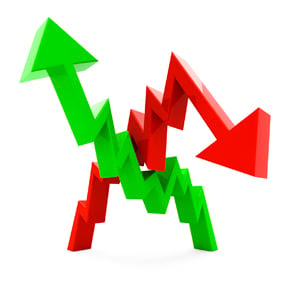 With a dramatic increase in demand for housing expected this year, it will be up to real estate professionals and builders to make sure there is the necessary inventory to satisfy this demand. This will be a challenge for much of 2014.
For a balanced real estate market, there should be approximately 5-6 months of inventory for sale (example: if 100 homes sold last month, we would need 500-600 homes available for sale). Nationally, we are just now hitting the five month level. As the spring selling season begins to heat up, a new wave of housing inventory would have to come to market to keep up with the increasing demand of buyers.
If we couple this seasonal increase with the other dynamics that will increase demand for housing in 2014, we believe that housing inventory could drop substantially. This, in our opinion, is the biggest threat to a full blown surge in sales this year.
Some experts have looked at the recent monthly decline in existing home sales nationally as evidence that a lack of consumer confidence or the increase in interest rates has buyers back up on the fence. However, a closer look at existing home sales reveals that sales remained unchanged in one of the four regions of the country (the Midwest) and actually increased in two other regions (the Northeast and the South). The only region that had a decrease in sales was the Western region (down over 10%).
If it was a matter of consumer confidence or mortgage rates, there would have been a similar decrease in sales throughout all four regions. The fall-off in sales in the West is directly attributable to a lack of salable inventory in the hottest markets in the region.
It is up to the builders and real estate agents in each community to make sure this doesn't happen.