Good News for the Economy = Bad News for Rates
Posted: 16 Dec 2013 04:00 AM PST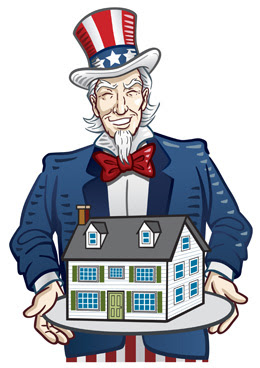 The economy is improving. As an example, the latest employment report showed that the unemployment rate hit a five-year low. We must realize that, as the economic news gets better, the government will consider whether or not to continue the programs they put in place to stimulate the economy. One such program is the Fed's purchasing of assets which has led to historically low long-term mortgage rates.
Analysts at Capital Economics noted in a recent HousingWire article:
"The 203,000 increase in November's non-farm payrolls, along with the drop in the unemployment rate to a five-year low of 7.0%, gives the Fed all the evidence it needs to begin tapering its asset purchases at the next FOMC meeting later this month."
Whether such 'tapering' occurs this month or early next year is questionable. The fact that mortgage rates will spike when it does occur is more a guarantee.
Here are the thoughts of a few Fed presidents regarding whether it is in fact time to cut back on this stimulus program:
James Bullard, President of the Federal Reserve Bank of St. Louis
"To the extent that key labor market indicators continue to show cumulative improvement, the likelihood of tapering asset purchases will continue to rise. The Committee's 2012 criterion of substantial improvement in labor markets gets easier and easier to satisfy on a cumulative basis as labor markets continue to heal…Based on labor market data alone, the probability of a reduction in the pace of asset purchases has increased."
Richard Fisher, President of the Federal Reserve Bank of Dallas
"In my view, we at the Fed should begin tapering back our bond purchases at the earliest opportunity…I consider this strategy desirable on its own merit: I would feel more comfortable were we to remove ourselves as soon as possible from interfering with the normal price-setting functioning of financial markets."
Jeffrey Lacker, President of the Federal Reserve Bank of Richmond
"I expect discussion about the possibility of reducing the pace of asset purchases. The key issue, in my view, is the extent to which the benefits of further monetary stimulus are likely to outweigh the costs."
If you are thinking about purchasing a home, buying before the tapering will probably mean a lower mortgage interest rate than if you waited.